Firefox Quantum Sprint HK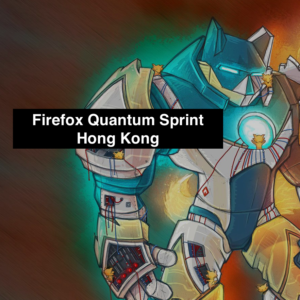 As you know the Firefox 57 (Quantum) release is around the corner and it's our time to show-up and ensure the success of the new Firefox release. There will be changes to the rendering engine resulting to
websites to break, so our local community will do some tests for Hong Kong.
Participants will check the Alexa list of the most famous websites in Hong Kong and test with Nightly.
Date: 7 October 2017, Saturday.
Time: 14:00 – 17:00
Venue: Starbucks Coffee, Shop G4-6, G/F Great Eagle Centre, 23 Harbour Road, Wan Chai.
RSVP: Rep Portal, FB Page, FB Group.
Hashtags: #57campaign
Notes to Participants (Anywhere): hackmd.io.
Mozilla Firefox 57 Sprint website: https://firefoxsprint.mozilla.community/host/